Apply as soon as you can!
Hey!
Thanks for commenting on my LinkedIn post about Microsoft's PM full-time and internship roles (or already being a subscriber!).
Here is my medium article that walks you through everything you need to know from application to interview for Microsoft PM roles.
In the article, I share some details about the interview process, my thoughts, suggested readings, FAQs, and other key insights. Feel free to forward this along to any friends who are interested in Microsoft PM (or any PM role, really).
Below are the full-time and internship PM applications links:
If you are applying to other PM roles, here is a complete job list of all product management and business roles at top tech companies!! It includes ~150 full-time and internship jobs from over 50 top companies, with a focus on rotational program for new grads and the fastest growing positions for industry hires. We include direct application links if they are available, and if not, we point you to the landing page, where you can always read more about the role and find the latest posting.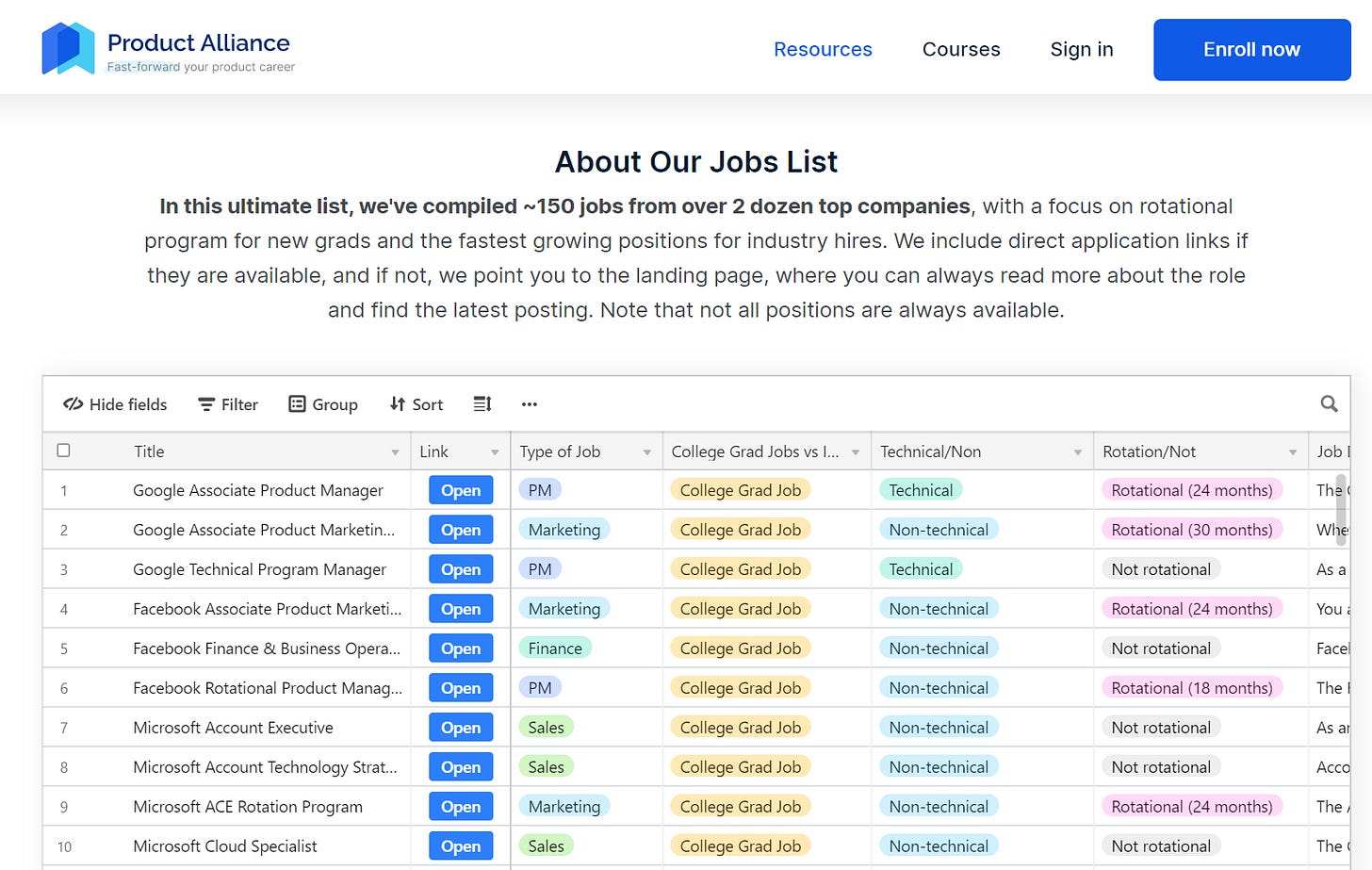 If you're looking for interview prep resources after applying to these jobs, I would highly recommend Product Alliance's courses and resources. They are made by a collective of PMs from top companies including Facebook, Google, Amazon, & Microsoft and blow books like Cracking the PM Interview and Decode and Conquer out of the water!
They have courses on how to break into product management, how to ace your PM interviews, and how to go deep on specific top companies (when you have onsites)! Many people I've spoken to have used it to get jobs like the ones on the list!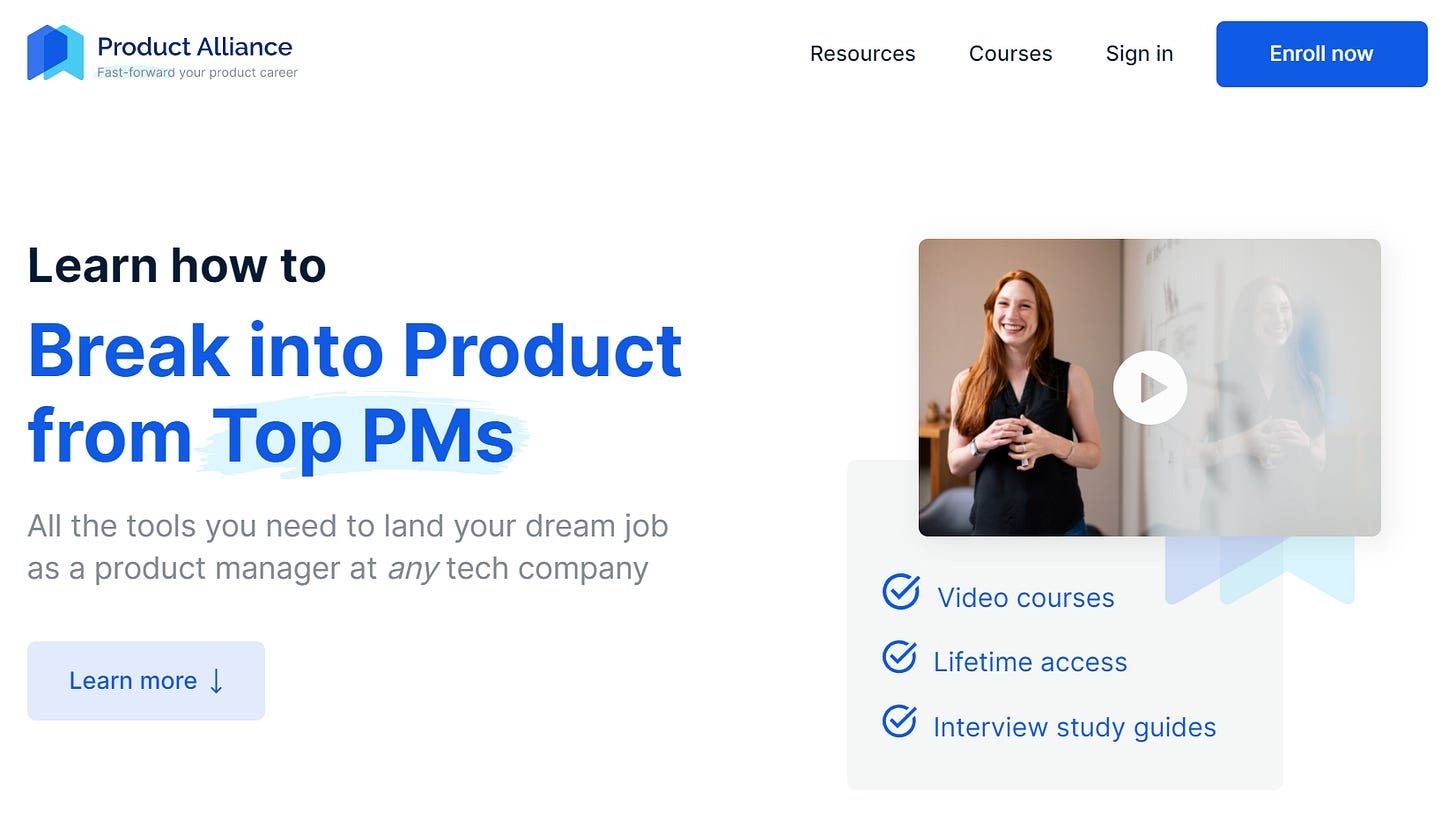 I hope these resources help you in your job search and wanted to personally wish you the best of luck in your interviews to come. Feel free to share the links with anyone who you think might find it useful and let me know if there are any topics I am missing; I'm more than happy to update the article.
Hope all this helps! Thanks for reading :)
Cheers,
Adi
Product Manager at Microsoft | 
LinkedIn